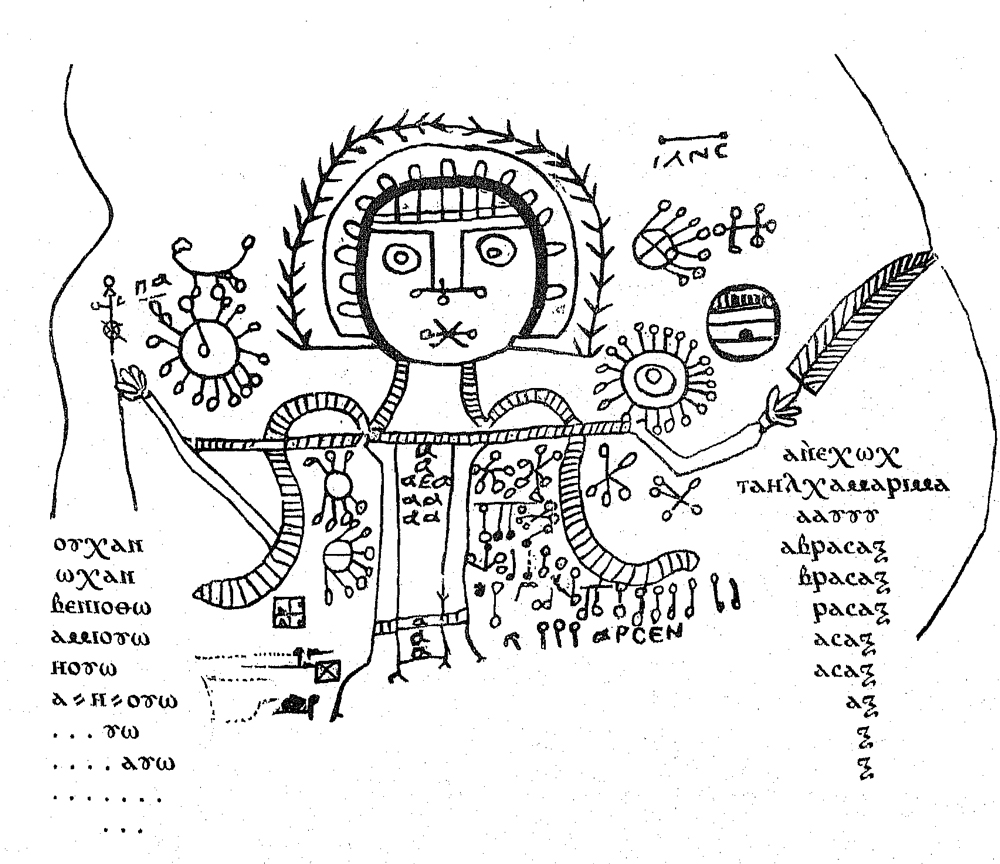 We've just posted our latest update to the Kyprianos Database of Ancient Ritual Texts and Objects.
The update includes:
15 new manuscript entries, bringing the total to 958.

These contain primarily Greek and/or Coptic magical texts from Egypt.

9 new text entries, bringing the total to 165. Among the texts we've chosen for this update are…

Rossi's Gnostic Tractate, a long, now-lost magical prayer, and one of the first-published Coptic magical texts, accompanied by an image of an angel shown here on the right.
Louvre E 14.250, a highly-illustrated separation curse written on a piece of parchment shaped like a knife.
Vienna K 10335, a short and mysterious text containing the magical names of the bricks upon which the Virgin Mary gave birth.
Two more fascinating texts containing mentions of non-Christian figures – Hs. Schmidt 2, containing another love spell built around a Horus-Isis charm, and P. Carlsberg 52, an invocation of Petbe, the Egyptian god of vengeance, which also mentions a host of Greek divinities. Both of these were co-edited with Roxanne Bélanger Sarrazin.
Köln Inv. 20826, a spell asking for the favour of the sun and the moon to be given to the user like a farment.
These new texts include 11 new tracings of accompanying images, bringing the total to 37.

2 new archive entries, describing two very interesting groups of curses dating to the fifth century and written in the Akhmimic dialect; each of the two groups seems to have been written by a single (though different) scribe.